It can be challenging to keep your green babies healthy and happy. Light intensity and soil moisture must be monitored by a tool that monitors everything related to your observation. The Best plant care app makes it easy for you to maintain your plants now that they are available. The needs of plants differ depending on how much sunlight, water, and fertilizer they receive. It is possible to prevent damage if you learn what they need.
Using mobile applications, plant care can be easily accomplished. While some plant care apps are specifically designed for plant care, others provide functions like plant identification and plant diary. Choosing the best plant care app that suits your preferences will help you be a good plant parent. Here are ten plant care app for iOS and android that can help you determine what your plants need to thrive.
Best Plant Care App In 2022
Gardenia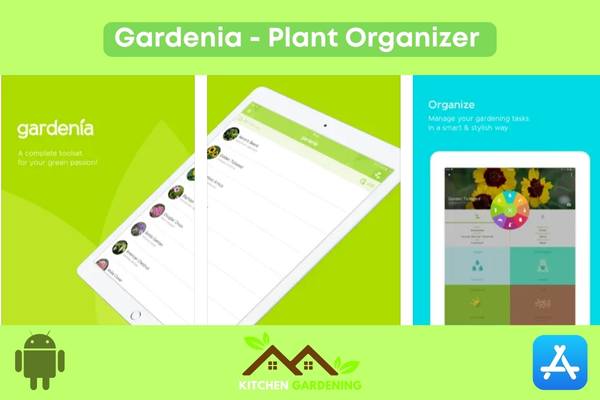 Those who prefer straightforward instructions should look at Gardenia.
This is one of the best plant care app that provides detailed descriptions of each plant and simple instructions for plant care. Gardenia's database allows you to search for exact plants by establishing the name of the plants.
The six icons that appear on your list of plants will tell you about the essential requirements of a plant that you've added from the plant library: how much water the plant needs, fertilization tips, its preferred sun exposure, its recommended soil type, when the plant blooms, and how much temperature it needs to survive.
In addition to notifying you about watering and fertilizing, Gardenia sends you other notifications.
The Gardenia app lets you schedule repotting dates, harvesting dates, pruning dates, and pesticide dates.
Despite being a great app on its own, this plant journal is better because it's free! Simple and intelligent care reminders are required, with no in-app purchases.
Gardenia provides the most straightforward plant care tips, so if all you want from an app is concise but practical advice, then this is the app you need.
CANDIDE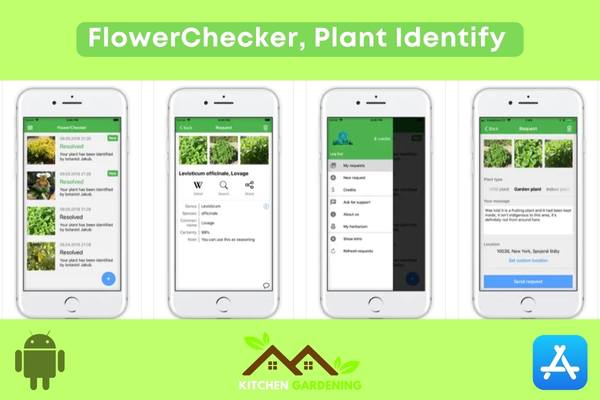 It is not just about identifying plants but also about meeting other plant enthusiasts through Candide. Share your gardening experiences, ask plant experts for advice, and browse the extensive plant database with the app. With Candide, every gardener gets to spend time in the garden, which makes it different from other gardening apps. You can find public and private gardens in the UK using the app's garden map and pack a picnic; it also doubles as a booking platform.
 FlowerChecker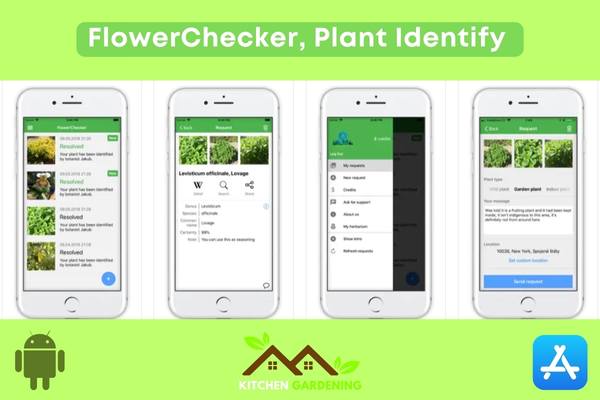 There is no other software that can identify plants like FlowerChecker. Rather than being computer-based, Flower Checker relies on a team of specialists to analyze a user's photo and post an identification. Despite FlowerChecker's claim that 50% of responses are uploaded within an hour, uploading may take some time. In addition to the fee for each accurate response, the team charges a small fee if they cannot identify the candidate. You will not be charged for the first three identifications. This app has received praise and recommendations from several App Store customers.
Planta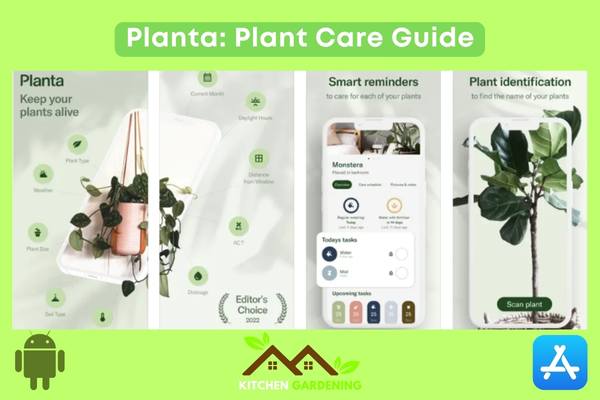 Amony best plant care app, Planta is one. It's a good idea to have the premium version of the plant because it's a one-stop shop for all your plant problems.
Although the app is free, it offers plenty of features you'll love:
Keeping track of the light intensity of the room where your plants are placed.
Getting push notifications when you need to water them based on the weather.
Logging what plants you have at home.
Among the app's free features, what would you consider to be its best? Instructions for watering your baby using different methods – water over the soil, water the bottom, or watering in a bath, depending on their needs.
Interested in finding out more? You will also get a lot of helpful tools with the premium version. Fertilization instructions, misting instructions, repotting instructions, and pruning advice will be included in the upgrade. Furthermore, you can estimate the light in your room using your phone camera. The good news doesn't end there! As part of the subscription, you'll receive overwintering instructions, care guides, articles, and plant recommendations tailored to the environment and skills of your household.
iOS users can download it for free. Premium features are available through in-app purchases.
Vera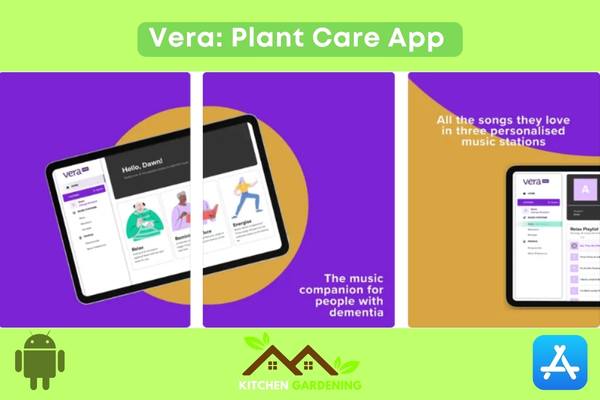 Vera offers a wide range of plant care guides for both new and experienced plant parents. In addition to providing tips on repotting Monsteras and dealing with unwanted pests, the book is written in simple language to be easily understood.
This app, full of helpful resources, makes caring for your plants more accessible. With its schedule creation tool, you can create customized watering schedules for every plant in your garden. The profiles of your plants can also be customized, including their name, birth/adoption dates, and photos.
Using Vera, you can log plant care activities and log each plant's journey right from its first sprout photos, showcasing the beauty of morning light. The app's availability on iOS and Android devices means everyone can take advantage of it.
Smartplant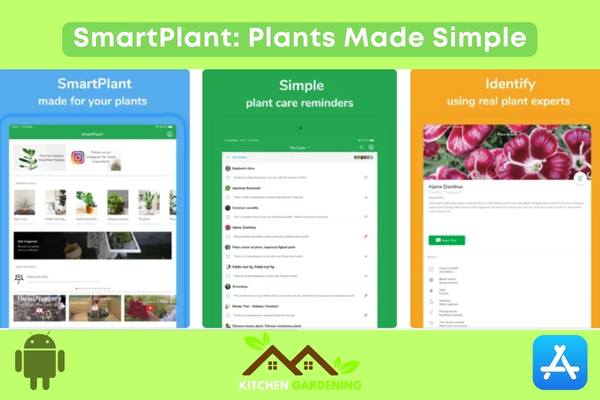 As its name suggests, it is a smart app and the best plant care app that provides plant care tips and information to help you become a professional Gardner.
This app can quickly help you identify your plant and provide you with a Digital Care Calendar to keep records. You can add all your plants to this app, which will tell you about their requirements and how to take care of them. This app is available for IOS and Android users.
Botanist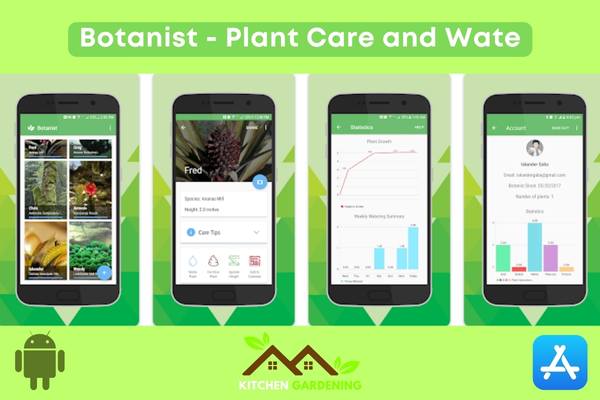 With Botanist, you can track plant growth easily. Your watering sessions will always be noticed again with this tool. The app supports over 4,000 species so that you can set any plant's water needs in a backyard or indoor garden.
Botanist is one of the best apps for ensuring your plants thrive. Different plant species are featured with personalized warnings and care tips. Plant growth can be tracked with pictures and exported to GIF files.
You can also check the diseases associated with particular plant species using Botanist. As well as teaching you how to protect plants, it also teaches you how to care for them.
My Garden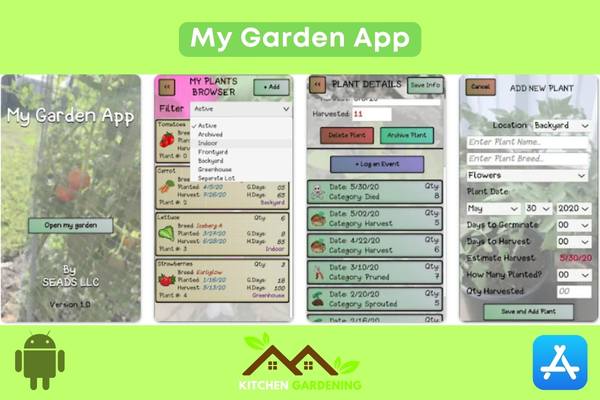 You can easily share your houseplants' progress online with your friends if you use this app to track them and show how things are going. You can share photos with other gardeners so they can see what you've been doing, and you can track your progress. The app is sometimes referred to as a gardening social media site. There is no doubt that this app will help you improve your gardening skills.
Florish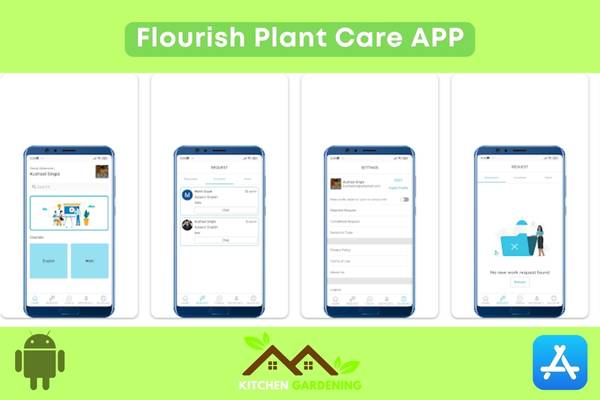 Another best plant care app is Florish. Growing plants requires a companion app, even for green thumbs. Indeed, Florish is the best app for increasing indoor plants if you are looking for the best plant care app. You can use this application to select plants for space, care for them, and accelerate their growth.
When you use this app, watering notifications will be sent to you when plants need to be watered. The reminder feature ensures that you always remember to water your plants. Furthermore, it includes an extensive database of care instructions and troubleshooting guides.
The exciting thing about Florish is that it teaches you about plant care in a fun way.\
Blossom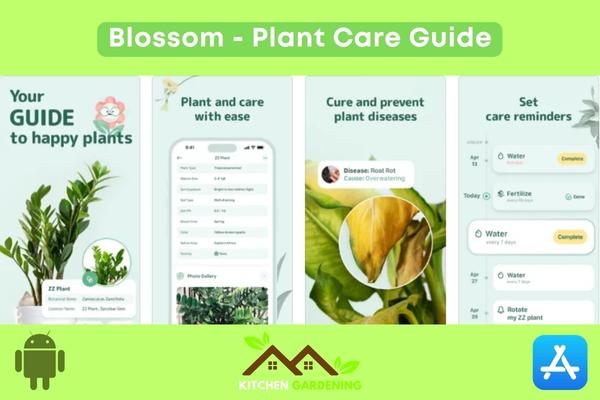 Identifying your plants is easy with this app. This app lets you upload your photos of plants to identify them in a database of more than 10,000 plants. Plants such as succulents, trees, flowers, and leafy plants belong to this group.
By taking a picture of your plant and uploading it to the database, you can find a list of plants you are looking for. Once this is done, your plant will be identified by the app, and it is generally successful in doing so. It is one of the best plant care app that can identify all kinds of plants, even monsteras, snake plants, bonsais, and hyacinths.
Be aware that the database has some limitations, despite its large size. In some cases, rare or less commercially available plants may not be included in the database, making this app unable to identify them.
It is possible to snap three plants per day using the free version of the app, but unlimited plants can be photographed using the premium version. An average plant owner can usually get by with just the free version. Blossom makes up for any shortcomings with reminders about watering and helpful plant facts.
Conclusion
You must have the best plant care app to keep your plant at the best of its health. Depending on the plant, water, sunlight, and fertilizer are needed in different amounts. The problems they face differ from one another. The apps will not only help you keep your plants happy and healthy, but they'll also help you maintain them successfully if you don't live near a nursery.
An app that provides plant care should contain all the information you need to grow and care for your plants. In addition to cultivating a green thumb, the above applications will enable you to take good care of your plants.