Your garden would be incomplete without flowers. It adds to the beauty of a garden. There are many types of colourful flowers that you may add to your collection. You may not be aware of every kind of flower that you can plant in your backyard. With my awesome research skills in this article, I have gathered 15 Beautiful Brown Flowers That You Didn't Know Existed. So buckle up for a flowery ride!
Brown Flowers- An Overview
Whenever we think about brown, we think of beauty. Even though black may not be everyone's first choice for a flower arrangement or garden centrepiece, brown flowers are no less beautiful than you might initially think. Flowers with characteristics of warmth, stability, and natural beauty are included in this category.
Charlie Brown Orchid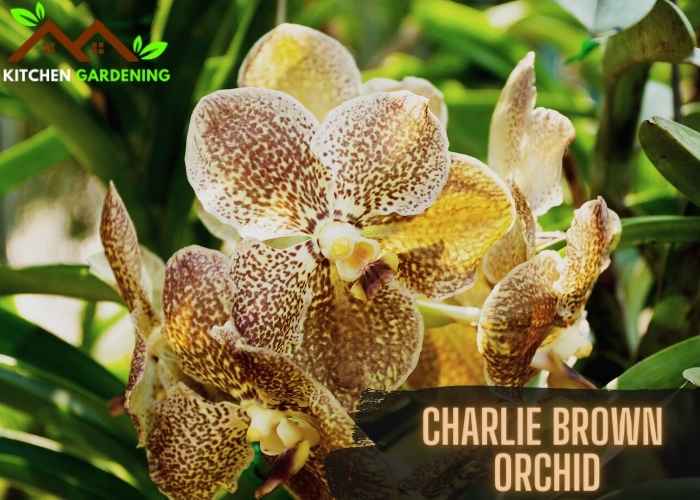 Choosing to have your orchids in brown will make your bouquet a lot more memorable. The "Charlie Brown" flowers come in 50 different colour combinations. From light to dark, each petal has its c variation of brown, and all colours range from yellow to burgundy, green to orange.
Make sure to care for the plant when you purchase one properly. During late spring and summer, these plants spend most of their time outdoors in moist, shaded conditions. Keep it close to a humidifier for the rest of the year when not near a window. As they belong to the Cymbidium family, Charles Brown orchids are one of the longest-lasting orchid varieties available commercially.
Flowering Tobacco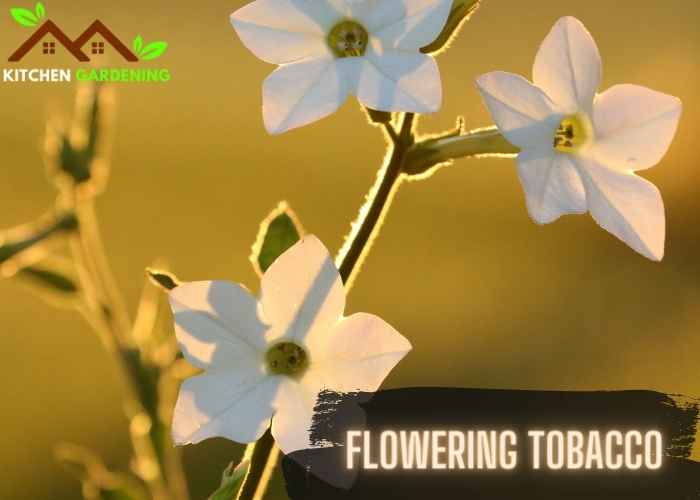 Its botanical name Nicotiana spp. also applies to this unique type of brown flower. Nicotiana species are typically used in the production of tobacco products.
Nicotiana species may grow as tall as five feet. Nicotianas also make an excellent midsummer plant if you'd like your garden to have a pop of colour. Flowers of flowering tobacco vary in size, colour, and fragrance. It turns brownish-reddish after some time, but brown flowering tobacco is the most famous type. 
Daylilies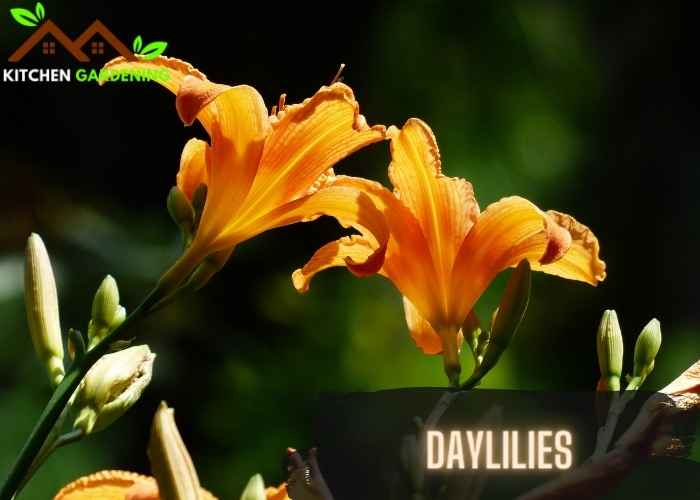 Daylilies arise from crossbreeding two species. Various new flower varieties such as rusty brown tones such as Sweet Hot Chocolate and Red Sir Mod are available for you to choose from.
Iris germanica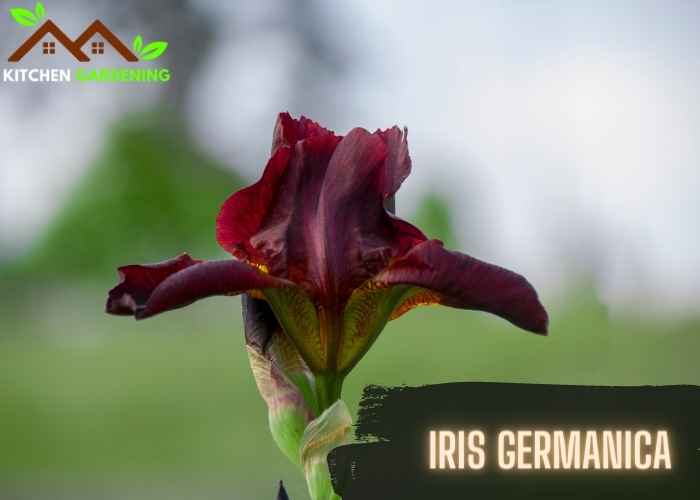 Despite being known for their purple and lilac flowers, sometimes yellow, iris petals can turn into something else entirely. A distinctive characteristic of the "Bearded Iris" is its petal pattern. Upper parts of the flower tend to have lighter, more pastel shades, while lower parts tend to be brighter and more saturated. Plan to plant them late in the summer, between July and September, if you decide to upgrade your garden with this beautiful flower.
Maintaining or watering this flower is not difficult since its needs are mostly average. You should also expect your flowers to bloom in the summer and begin showing their beautiful brown hues.
Antler Orchids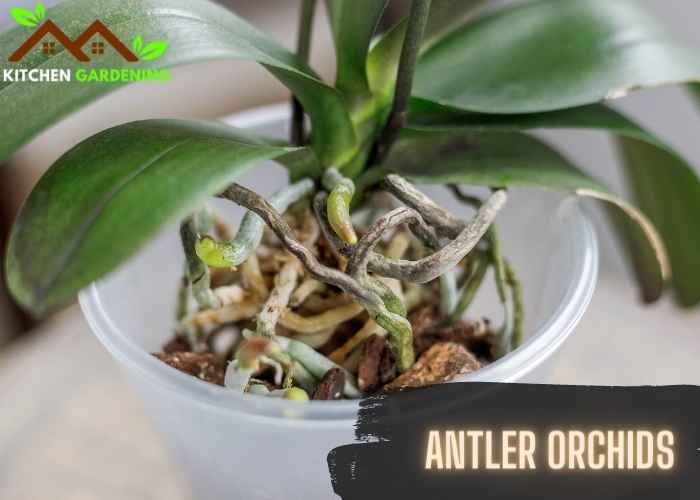 The flowers on these Antler Orchids measure about 1-3 inches wide; the petals are long, and the lips are mauve. The stems are about 20 inches long.
Boat Orchids
'Charlie Brown' Cymbidiums are produced from June to August in the spring, and they can be found in various colours, including yellow, peach, and red. These flowers are boat orchids. 
Graham Thomas Austin Rose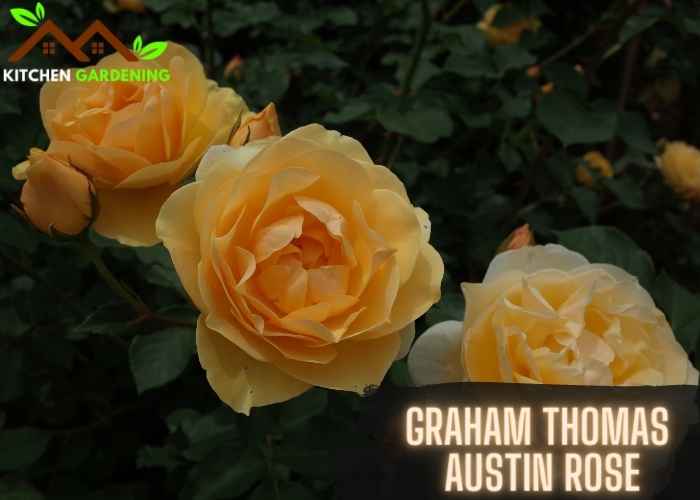 These brown flowers are referenced as Rosarium Baden roses in Botanical Literature. At the edge of each golden flower of the Graham Thomas Austin Rose, there is always a brown shading. It is also known as the double petal flower due to its very tall height. Every flower has at least 30 petals.
Bade Roses are also used as decorations. These flowers can be found in gardens and on walls. The number of petals and their colour makes it incredibly beautiful. 
 Carolina Allspice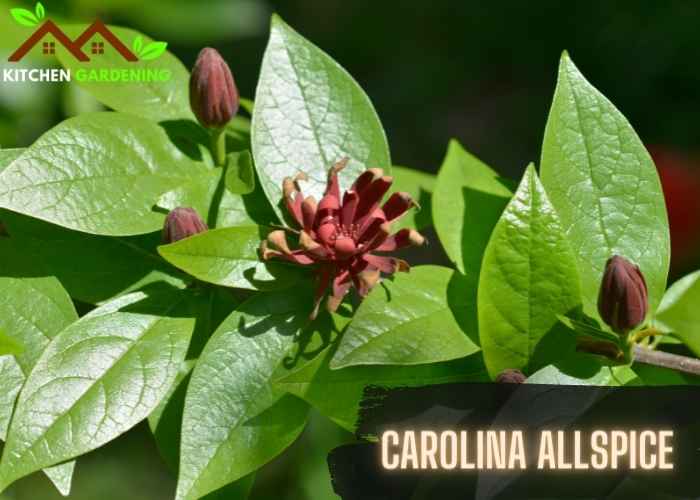 It is easy to grow Carolina Allspice in containers around the house. This plant produces a fragrant chocolate-scented flower that blooms in deep red to brown colours.
Tropical Hibiscus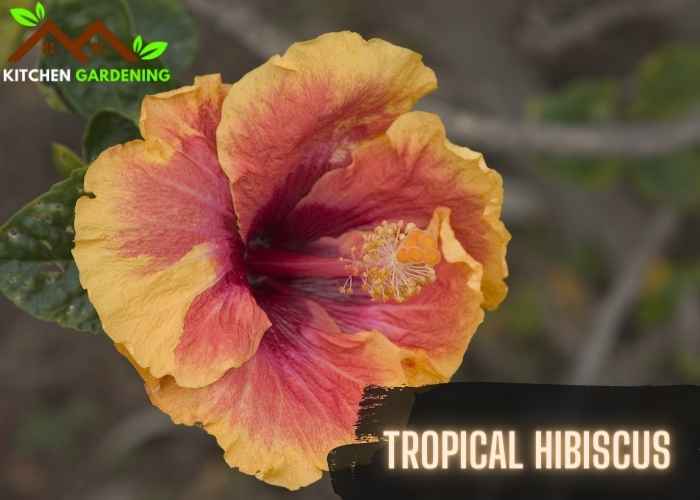 Beautiful, vibrant colours will adorn your garden when you plant a tropical Hibiscus flower, also known as Hibiscus rosa-Sinensis. Various vibrant yellows, browns, and deep burgundies perfectly match your garden! Hibiscus constantly blooms yet produces only one flower daily, making it one of the fascinating flowers. You'll always be able to find a fresh brown flower, so this may be a good thing.
Absalon Tulip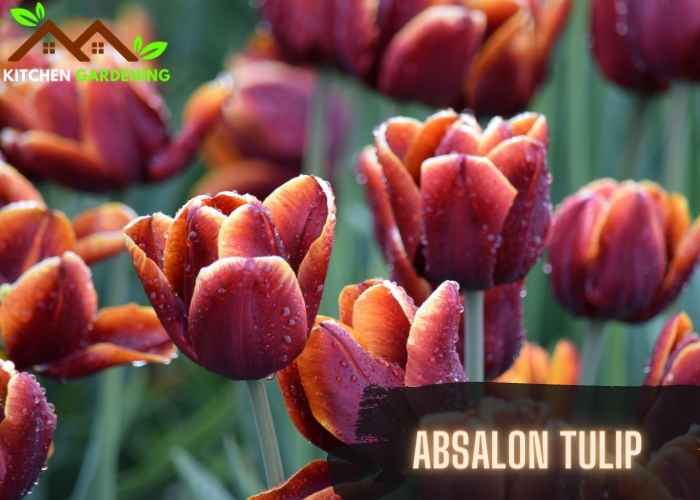 It has finally come to the attention of this list that tulips, one of the most popular flower types, have made their way to it! With its unusual form, this is also known as the Rembrandt Tulip.
In addition to tulips, you can add this one to add a touch of elegance because it has yellow and brown tones for a more luxurious appearance. Make sure the flowers receive plenty of sunlight for the most vibrant colour. Tulips of this variety are special because they are one of the rarest varieties.
Tulips bloom in spring, so getting an Absalon bouquet at any time of the year is always a good idea – from a simple walk to the florist to a wedding.
Hardy Mums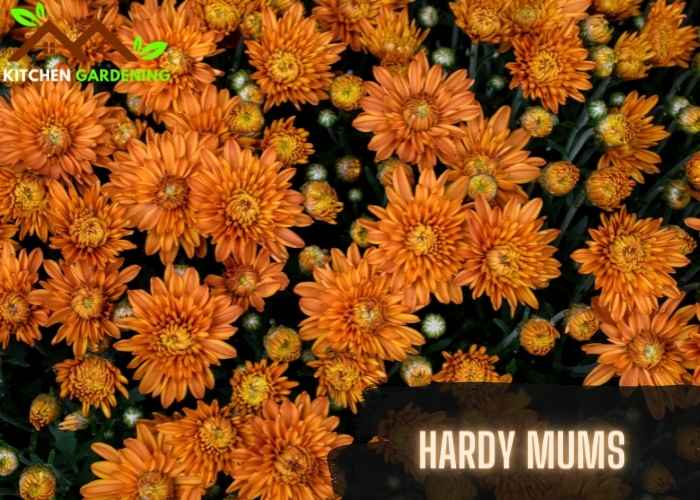 Hardy mums are most commonly found in early fall colours. These plants are also called chrysanthemum rubellum. They are available in various colours, making them a very attractive plant to look at. Hardy mums would be an excellent addition if you have a yard or garden you would like to decorate. In addition to being tall and imposing, the hardy mum feeds prey ranging from 1-3 times her height. There are also many other colours – red and white, to mention a couple. Other than gold, yellow, and bronze, there are many different colours as well – red and white, to mention a couple. The countries in Asia and Europe have lots of hardy mums to choose from. 
Blanket Flower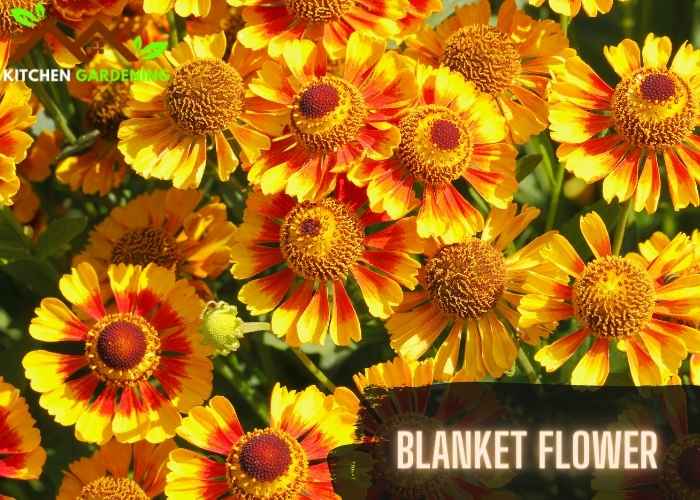 It can cover the ground with red, yellow and brown petals if left alone for a few years. These blanket brown flowers are scientifically known as Gaillardia. Gaillardia is also capable of reproducing through tubers, which are in addition to seeds. Keeping them alive shouldn't be a problem as long as you don't mow them. Despite the fact that gaillardia bloom for a month without requiring any maintenance, there is no need to worry about them.
Gladiolus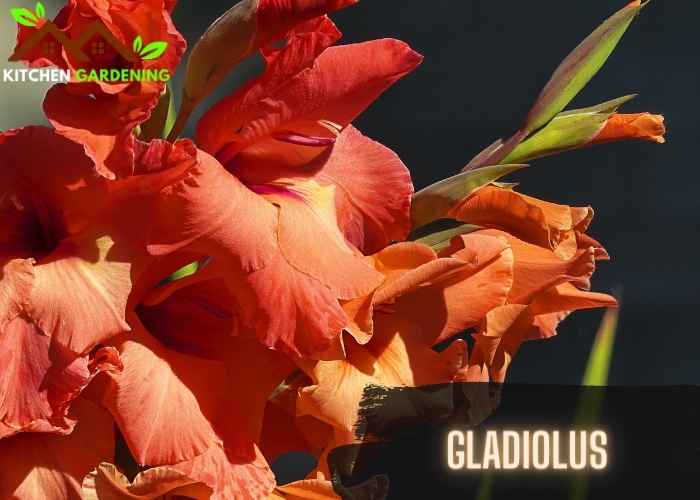 Another appealing option is gladiolus. Various shades of gladiolus can be found, and brown is just one of them. These light brown flowers have hints of red, yellow and purple, with more delicate brown colouring leaning toward orange and peach tones.
Your local florist will have gladiolus in stock, and this is an ideal item to give as a gift during August.
Keep the flower moist during the summer when keeping it indoors in the winter. It would help if you planted them at the back of the garden due to their height, as they grow quite tall.
 Cattleya Velutina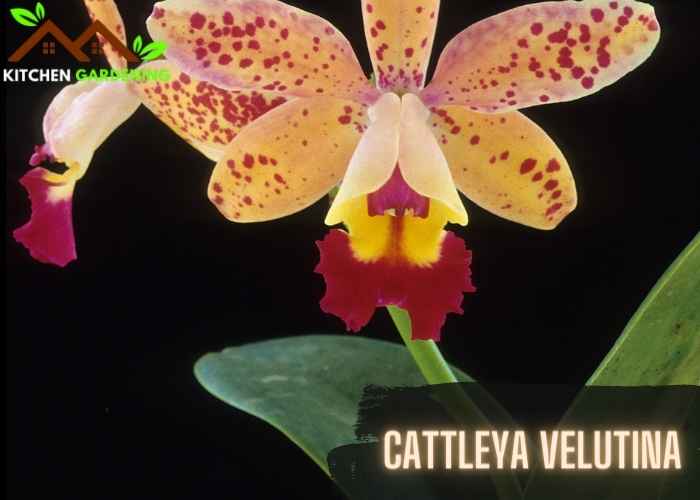 These orchids are distinguished by their smooth white lip and purple stripes with a golden throat.
A fragrance emanates from velutina orchids during the blooming season. There is no comparison between its heat tolerance and its shade tolerance, unlike most orchids. Make sure you water the orchid once a day so that the roots do not dry out. Do not overwater it. Even though this plant has a difficult time finding its way, caring for it isn't difficult.
Golden Leaf Edged-Orchid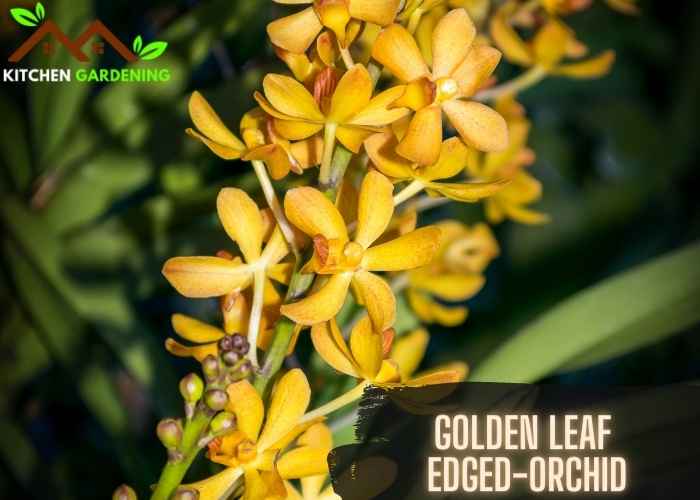 Next, we have very attractive tan flowers. This brown orchid from southeast China is also known as the golden-edged orchid and yellow margin orchid. These evergreens have showy blooms in the spring and winter. Growing a golden-edged orchid in large pots requires good drainage and very well-drained soil requires moderate care. Their roots are susceptible to rot, so they should be replanted every 3 to 5 years.
Although they might not make it into quality flower arrangements, they can adorn your sunny windowsill for years to come if they are properly cared for.
Bottom Line
 So here I have given you the list of different plant species that bear brown and other shades of warm colours. You can choose from any colour including Brown Flower, Light Brown Flowers, Dark Brown Flowers, Tan Flowers or some Hazel Flowers. To continue to know more about some gardening tips, read our other blogs!