Smart gardens contain everything within themselves. Sometimes they are more significant than usual, but most of the time, they are small. Lights, timers, and water systems automatically feed and nurture plants throughout their growth stages. One of those smart gardens is SereneLife 8-Pod Smart Hydroponic Indoor Garden. Before digging into SereneLife smart garden review, let's look at the working of smart gardens in general.
Smart Gardens: How Do They Work?
Before moving towards SereneLife Smart Garden Review, we must know what are basic features of a smart garden. Despite the differences between smart gardens, they generally work similarly. Below is a quick breakdown of its main features:
The pods
Smart gardens usually come with pods rather than little holes or pots that need to be filled with soil and seeds. They contain fertile soil and seeds, allowing each plant to grow in fertile soil. As well as being much cleaner and tidier, smart garden capsules are specially designed to reduce messes.
The LED light
Plants require a lot of light to grow, so every smart garden has LED lights. They usually hang over the plants in a garden, illuminating the capsules and pods below. Remember that some LEDs are brighter and more energy-efficient than others when shopping for your smart garden.
Water
Smart gardens also have automated watering systems because plants need water to grow large and strong. A smart garden's main water tank is a reservoir you need to fill with water. In operation, water enters the capsules automatically and only needs to be refilled occasionally.
Countdown timers
Smart gardens require the use of timers. To ensure your plants grow correctly, you need to pay attention to timing, which is why smart gardens are equipped with timers that operate the lights — they turn them on and off or adjust the brightness at preset intervals, as well as control water flow.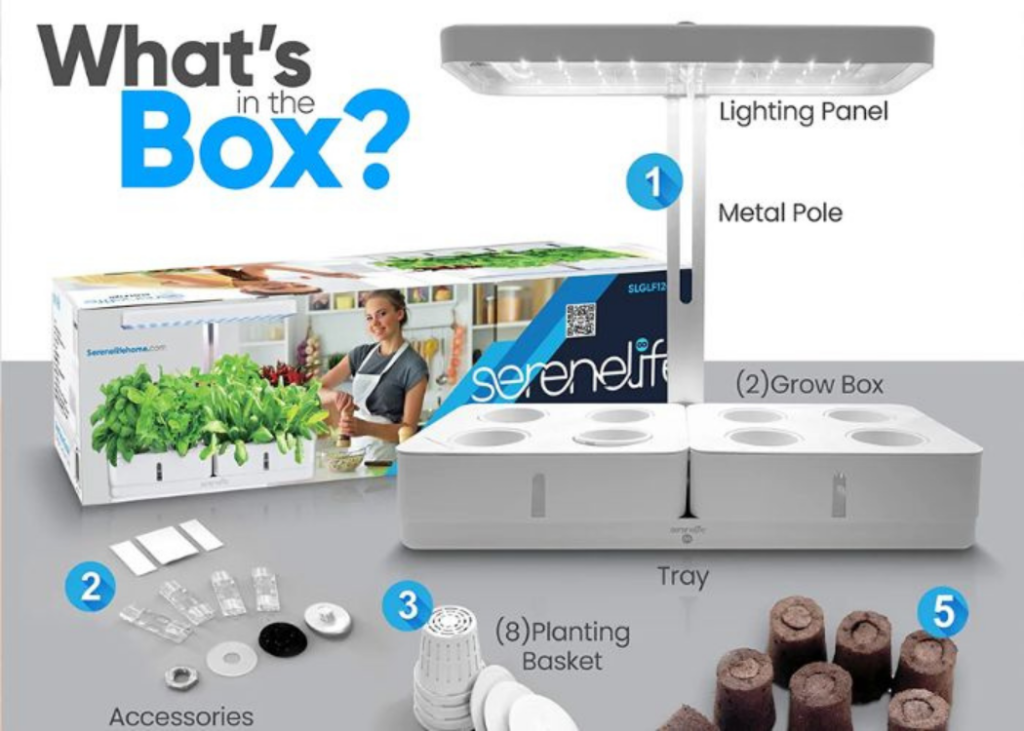 There are many types of smart gardens on the market, but one from SereneLife is among the smallest. There are eight pods in this set. The ideal place for this option is on kitchen shelves, bedrooms, or a study. Despite its small size, this garden has impressive technology, such as energy-efficient, high-performance LED lights. According to the growth stage, three different timer modes are also available. On the front control panel, you can adjust the brightness, control the system, and switch between growth modes. Due to the easy-to-use control panel, even total beginners can use this product, making it one of the best gardening gifts. Read this SereneLife Smart Garden Review to get the insights!
Features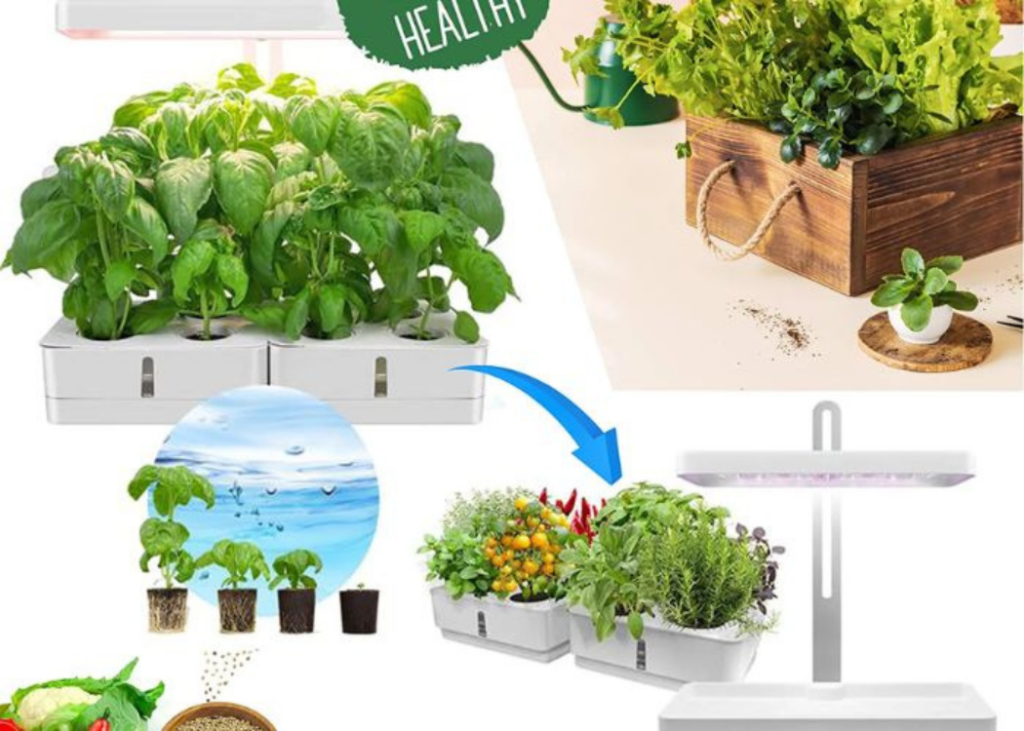 Easy set-up
​When looking at SereneLife Smart garden review, it is necessary to discuss it ease of setup. It comprises of only four parts (a growing base, two pods, and grow light) and is easy to assemble in 15 seconds. The growing pods need to be cleaned, plugged in, turned on, and water and nutrients (included) added before you can start growing.
Package
Several seed packets are included in the package, along with some liquid nutrients to help the plants grow. A helpful auto-off feature is also included with the SereneLife Smart garden, which turns off the light when the water level drops. The low-water alarm on this unit is much better than the ones on other units that wake you up at night if the water is low.
Efficiencies
​In my first experience with the SereneLife Smart garden, I was delighted with the "hands-off" feature of auto-on and auto-off. This made it a lot easier for someone like me who doesn't know much about gardening. The increased number of pods also contributed to the bountiful level of productivity.
Additional features
​The SereneLife Smart garden offers multiple light settings, more pods, and an auto-off feature when water levels are low. However, it is essential to remember that the light will remain off if you neglect the water and don't add anything.
PROS
A great gift idea
An easy-to-use control panel
There are multiple modes of growth
CONS
Instructions could be made more evident in the manual.
How to Choose a Smart Garden
One you have read SereneLife Smart Garden Review, it might now be easier for you to make decision. There are so many smart gardens out there it can be challenging to choose the right one for you and your unique situation. These factors should be considered if you want a quality product:
Design
The design is important to consider when considering smart gardens in your office, study, bedroom, or living area. You should try to pick a smart garden with a style that fits your tastes and one that can blend in with your home's existing décor.
Specifications
A smart garden also has some general features and functions you might be interested in. The essential elements of a garden will always be lights and water, but some products may also provide advanced features like multiple growing modes, temperature control, and timers.
Volume and capacity
There are many configurations and sizes for kits — smart gardens, for instance, are measured by "pods," or the number of Keurig cups that contain seeds and growing mediums. Various sizes range from a three-pod garden. In some DIY options, lights need to be raised as plants grow, while others are modular. Depending on how fast you go through groceries, you can choose the size that suits your needs.
Managing nutrients
Plant growth can be sped up and improved with fertilizers, pH balancers, and oxygenating pumps included in the kits. Having a small amount of green slime on the soil surface is okay, but you want to design your garden kits with a water tank that discourages microorganisms from growing there. Some models have oxygen pumps, easy-to-disassemble designs, and easy-to-clean designs to prevent algae growth.
User-friendly
Using indoor garden kits simplifies tasks like monitoring light levels and sticking to a watering schedule that is labour-intensive, messy, or unintuitive. However, no product can remove the need for maintenance, whether refilling water trays or cleaning smart gardens between uses. To make plant care as hassle-free, foolproof, and stress-free as possible, we favour straightforward, foolproof, and stress-free systems. A growing house connected to an app can range from a two-hour wild goose chase to a two-minute process. You also want clear, easy-to-follow instructions during set-up.
Overall Recommendation of SereneLife Smart Garden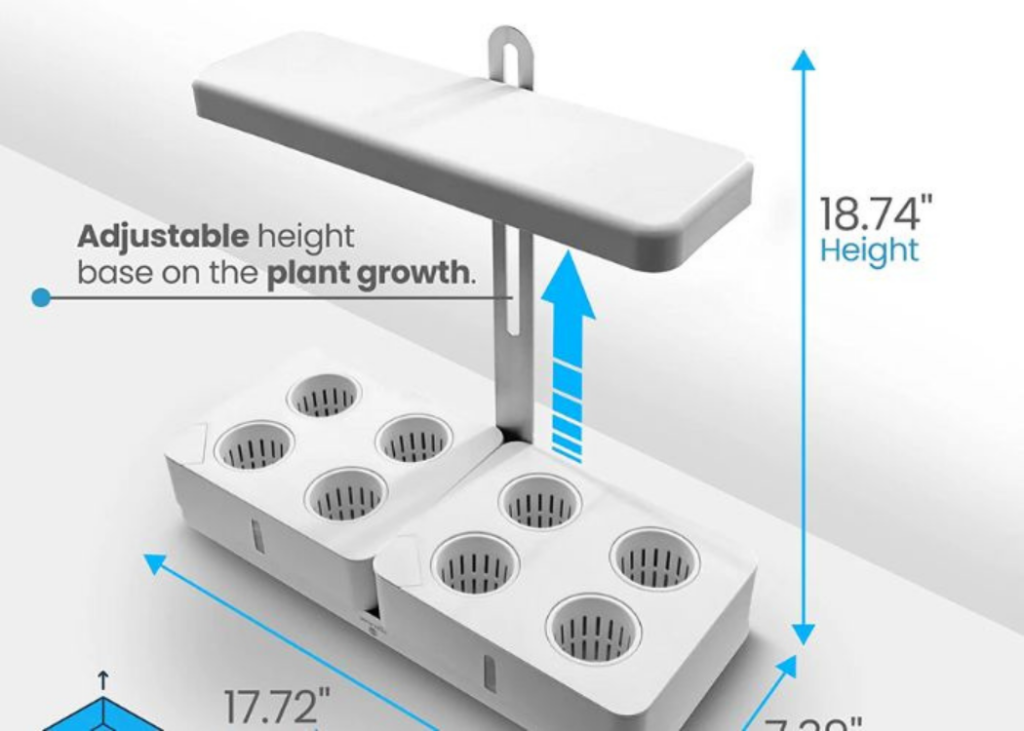 ​The unit is excellent. You will need more counter space since it's a little bigger. Consider this option if you intend to grow some large indoor plants. To kick start my outdoor vegetable garden season, I plan on germinating starter seeds in this machine. Choosing the Serene Life Smart Starter is excellent if you are more of a gardener than a novice.
For more gardening products, follow kitchenandgardening!