Do you ever want to step out to your patio to enjoy the refreshing morning breeze but instead, you're greeted with noisy traffic and gawking neighbors? Do you want to relax on your patio without a worry about who might be looking? Do you want your patio to look like those pictures you pinned on Pinterest? Well, we have just the solution for you.
In the following article, you will learn about using tall potted plants on your patio for privacy. This article will allow you to choose the best fit for your privacy needs and teach you how to care for your patio plants over the seasons. Many articles on the internet will suggest putting privacy screens on your patio. Still, they tend to box up an open space, so we suggest using tall plants for patio privacy instead of bulky screens. Using container plants for privacy is a good choice because they allow you to move your plants and change the look of your patio.
There is a variety of different plants that grow tall in potted containers to give you privacy. The plants mentioned in the list given below are a range of different types, i.e., you can get tall outdoor potted plants for privacy that bloom, and you can get plants that are evergreen shrubs that you can shape for a touch of creativity. These tall potted plants will provide the patio privacy you need to muffle out the outdoor noise and stop feeling like you are being watched.
Here is a list of five best-potted plants for privacy that will make you enjoy sitting on your patio.
 Elephant Ear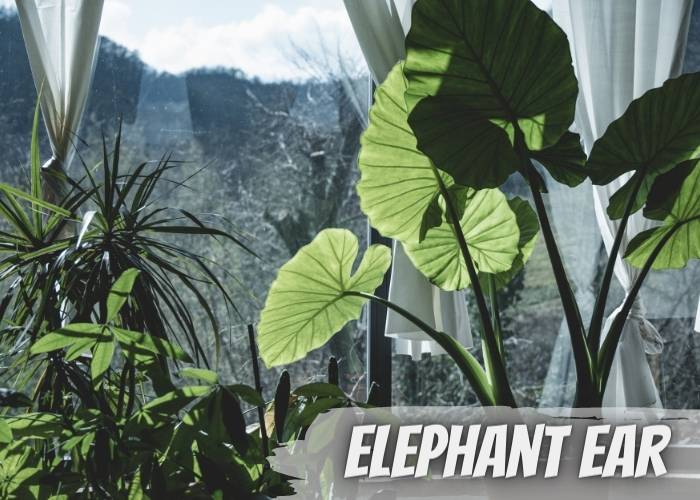 The elephant ear is a popular choice regarding tall potted plants for patio privacy. Its common name came from the sheer size of its leaves which resemble an elephant's ears. The elephant ear is a popular choice as a tall outdoor potted plant for privacy as it grows up to 7-10 feet with its slender trunk and adds a good screen at the top with its large leaves.
Advantages
This plant adds an excellent green touch to your patio
Large leaves help create a privacy screen
The elephant ear is a shade-loving plant, making it the perfect fit for your patio.
Disadvantages
It may not be suitable for small patios because they can grow big with proper care.
You may need to move the plan to bigger pots as it tends to get root bound.
 Bougainvillea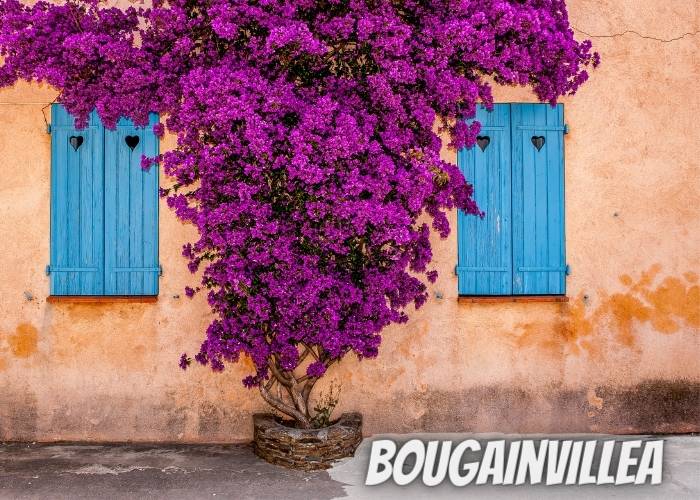 As a patio plant, Bougainvillea is an excellent source of adding color and acts as an ideal patio plant for privacy. These colorful climbers are quickly grown in pots and do very well in most conditions as they are hardy plants. An amalgamation of colors can be grown together to make an attractive entrance into the house and attract pollinators to your area. With a bit of support (both through a trellis and with some TLC), these plants can creep up your patio, proving to be the most attractive tall potted plants of patio privacy.
Advantages
The bougainvellia are fast climers
Attract pollinators
Add color to your patio
Disadvantages
They Require trellis
Takes up space
Requires a warmer climate to bloom for longer
Buxus Boxwood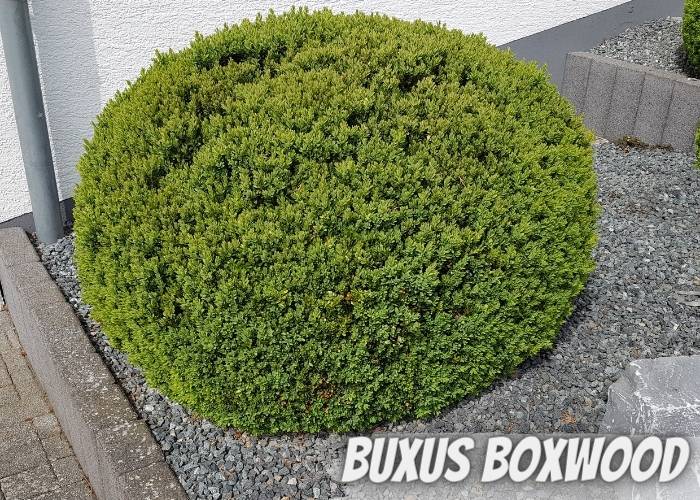 The Boxwood Buxus is commonly seen in extensive gardens as a topiary, but it is also a good option if you're looking for tall potted plants for patio privacy. Not only are these tall plants evergreen, but there is room for you to flirt with your creative side when pruning these plants.
The Buxus, of any kind, is a plant commonly used for topiary. With this potted plant, you grab a pair of sharp garden scissors and shape the plant to your liking. It will surely be an excellent creative outlet and add an edge to your patio entrance.
Advantages
They are dense evergreen shrubs that show fullness
You can shape them to your liking or practice your topiary skills on them
You can maintain their shape to your liking as these plants are easily pruned
Disadvantages
They require frequent pruning to maintain their "look."
They require a lot more ventilation than the common tall potted plants
Very dense plants, so they might take up more space than usually as they grow bigger
Areca Palms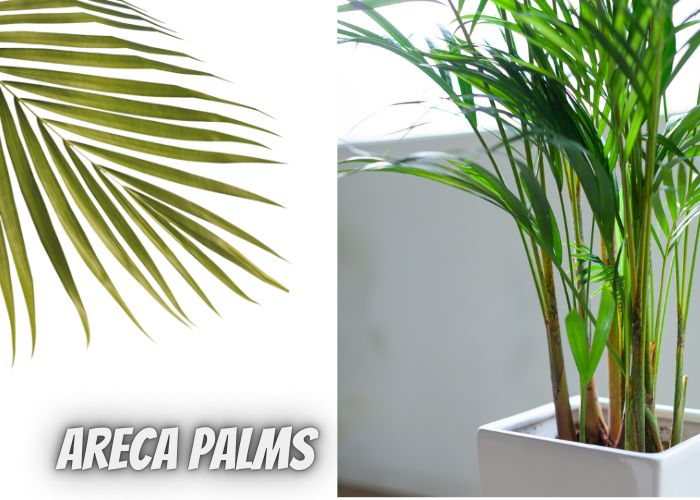 The Areca palms are one of the slightest care-demanding plants you can pot for privacy on your patio. These plants are the easiest ones to find in nurseries and people's homes. They do not require direct sunlight and need very little water (provided that there is good drainage). These beautiful palms add the required height making for an excellent source of privacy screen on your patio.
Advantages
These plants do not take up too much space on your patio, all the while giving you a whole bunch in a pot.
The green foilage is sparsely spaced and allows ventilation on your patio.
Disadvantage
The Aceca palm commonly gets leaf tip burn, creating an untidy look on your patio.
Bamboo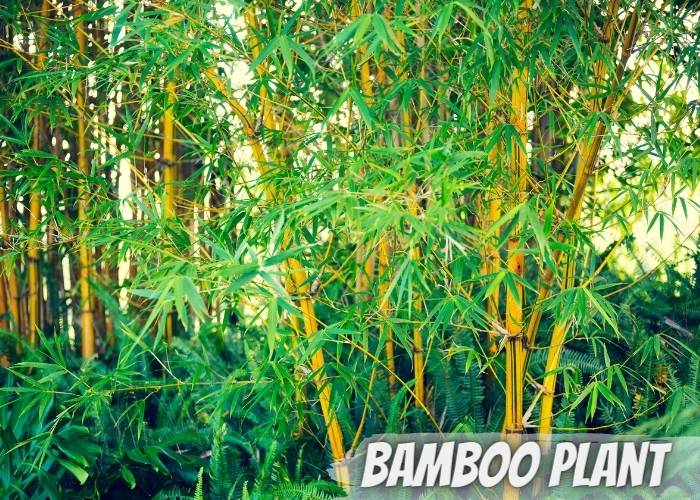 Bamboo plants are a trendy choice for growing tall potted plants on patios for privacy. They have an abundance of foliage that provides a dense screen on your patio. Due to their tendency to multiply rapidly, the plant is preferred to be grown in containers. Although the plant requires a lot of maintenance, it is an excellent addition to outdoor potted plants because of the color and texture it adds to the space.
Advantages
These plants multiply fast, which helps provide a dense coverage for privacy.
They are a beautiful addition of texture and sounds to your patio as their activity.
Help create an earthly and exotic look to your front entrance
Disadvantage
If you opt for a running bamboo plant, you will spend much time trying to maintain the plant.
Generally, bamboo plants require big plants that will take up a significant amount of space on your patio.
Dividing and repotting your bamboo plant will have to become part of your plant care routine.
Cypress Tree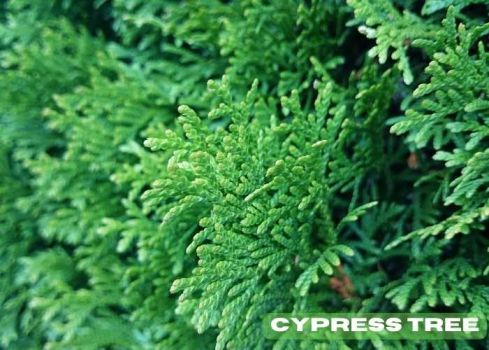 Next up on the list to ensure patio privacy is a cypress tree. It belongs to the family of conifers and has the ability to grow up to 80 feet. Cypress trees are slow growing and can take up to several years to grow, which makes them perfect for patios. 
However, they might require regular pruning to maintain their health as they are easily susceptible to diseases and pests.
Advantages
Low maintenance plant
Can survive extreme drought conditions
Can grow up to 80 feet, providing complete privacy
Disadvantages
Slow growing
Need protection from pests
California Lilac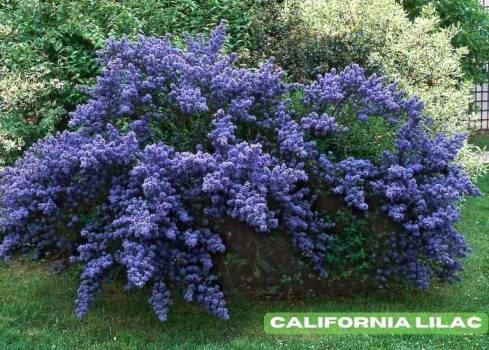 If you want to add a touch of beauty and privacy to your patio, consider California lilac. It is a shrub that grows vibrantly coloured flowers, making it appealing to the eyes.
It can grow up to 10 feet, which ensures you feel safe from outsiders' eyes. Moreover, it is one of those low-maintenance plants that can survive in dry climates and even in drought conditions. 
Advantages
Produce beautiful blue flowers.
Best for dry and hot climates.
Disadvantages
Less privacy provider.
It will require constant pruning.
Switchgrass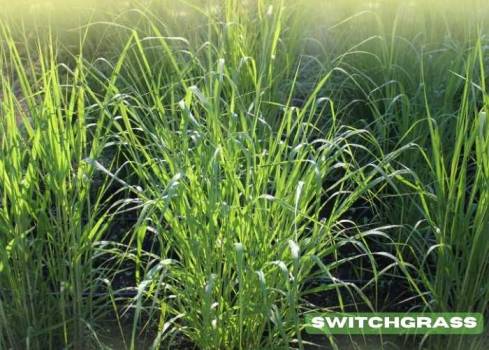 The next tall potted plant for patio privacy is switchgrass, which can grow up to a height of 6 feet. As far as its look is concerned, it has a feathery texture, which holds a specific ornamental value in many homes.
It may not provide much privacy due to its short length, but it can act as a filler between gaps left by other plants.
Advantages
Have a beautiful feathery texture.
Low maintenance.
Disadvantages
Provide less privacy due to short height.
Cherry Laurel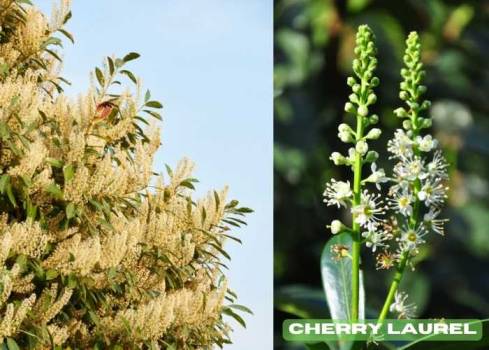 Cherry laurel is a shrub that is usually classified as an "evergreen" shrub. It can grow to a whopping height of 20 feet, ensuring complete privacy. It provides privacy and can grow beautifully scented white flowers that can make you fall in love with the plant. 
Like many other plants on this list, cherry laurel is also low maintenance, and you will not find yourself putting in much effort to keep it healthy and growing. An important thing to remember is to keep your pets and animals away from this plant, as it can be toxic to them if ingested.
Advantages
Glossy tropical leaves
Provide great privacy
Disadvantages
Toxic for animals and humans.
Require regular pruning.
Ficus Tree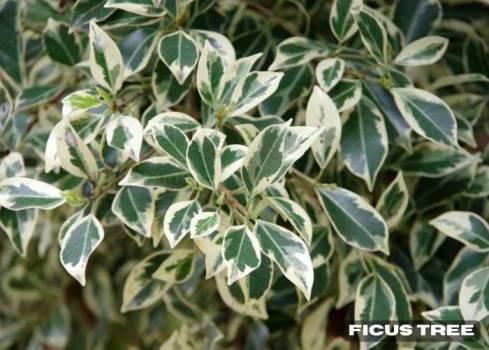 Ficus trees are also great for providing patio privacy, with a height of 10 feet. They are known for their glossy leaves and ornamental value. You can grow it for patio privacy and as decoration inside your house. 
Advantages
Provide ample privacy.
Can survive indoor environments.
Create a tropical look with glossy leaves.
Disadvantages
Extremely sensitive to light and temperature changes.
Need extra protection from insects.
Caring for your plants in winters
Winters are tough on plants, especially if you live in regions with many touches of frost, but potted container plants are easier to manage. Some solutions people resort to are keeping their plants alive in the winter. One of these solutions is to move their plants indoors to keep them from getting too cold in the winter.
Moving your plants indoors is remarkably easier when they are in containers, but I will be sharing techniques for you to keep them alive on your patio during the winters. One of the reasons your plant will die in winter is the soil freezing up and killing the roots of the plant. So, it would help to keep your plants' roots warm to survive the winter.
 When in containers and sheltered, your plants will be easier to save during the winter. You must take steps to ensure that your plants survive the cold: First, you must cut back and prune your plants.
It is a heart-wrenching process, but you have to do it to ensure it survives over the season. The second step is to wrap the pots of your potted plants in a blanket, burlap, or even bubble wrap; insulate the pots, so they are not directly exposed to the cold. The third step is to buddle the plants together, closer to the foundation of the house, so they get some heat, keeping them away from freezing up. Now you need to cover the soil with a thick layer of mulch to ensure warmth remains in the soil.
During winter, plants rarely need much water, but if you have to move some of your plants indoors where they are getting some heat and light, they are more likely to need a little more water than the ones outdoors. Generally, winters do not require you to cautiously watch your plants' soil to ensure it has not dried up. Therefore, you must make sure that you do not end up over-watering the plants.
How to prevent your plants from falling over
One of the most common fears of gardening hosting big potted plants indoors and outdoors is the fear that the plant might topple over. This is a common fear because tall potted plants might lose their growth when falling over. Anyone that has taken an active interest in plants will know the pain we go through when we see a broken branch or tattered leaves.
To make sure that the tall potted plants on your patio do not get damaged by winds breaking your screen of privacy to make sure that they are
Placed on a flat, leveled surface
They are not clustered, so the chances of falling are lowered when the plants support one another's weight.
Clustering plants in one area is an excellent tool to ensure no falls, but at the same time, pests may likely travel from one potted plant to another, causing a potential outbreak. For this, it is essential to take pest control seriously.
How to prevent pests from your plant
In smaller spaces, when you are utilizing tall potted plants for patio privacy, likely, pests will easily transmit between the containers. Pests are relatively typical for plants, but it is essential to learn to control an outbreak of pests in smaller spaces because it may lead to mass damage to several plants all at once—the following list of ways to prevent pests from damaging your plants. Keep following kitchen & gardening for more information to prevent pests from your plants.
Frequently prune your plants.
Always inspect the back of your plant leaves for any signs of pests
Do not leave fallen leaves, plant cuttings, and dead-headed flowers around your pots.
Occasionally spray your plants with organic mild pest control sprays to ensure the health of your plants.
Conclusion
With little planning and effort, you can make your space attractive using tall patio plants for privacy. They cover your space and make it look colorful and green. Several options are available when choosing the beautiful ones according to your space's size. Above are a few with their advantages and disadvantages to make a choice easy for you. Try these amazing tall potted plants for patio privacy and let us know which ones you would love to have in the comments below!